These authentic German Butter Cookies are a classic for Christmas and should be baked at least once in Advent. It's an easy cookie recipe for kids. Quick to prepare, perfect for cookie cutters and easy to decorate with just eggwash and sprinkles.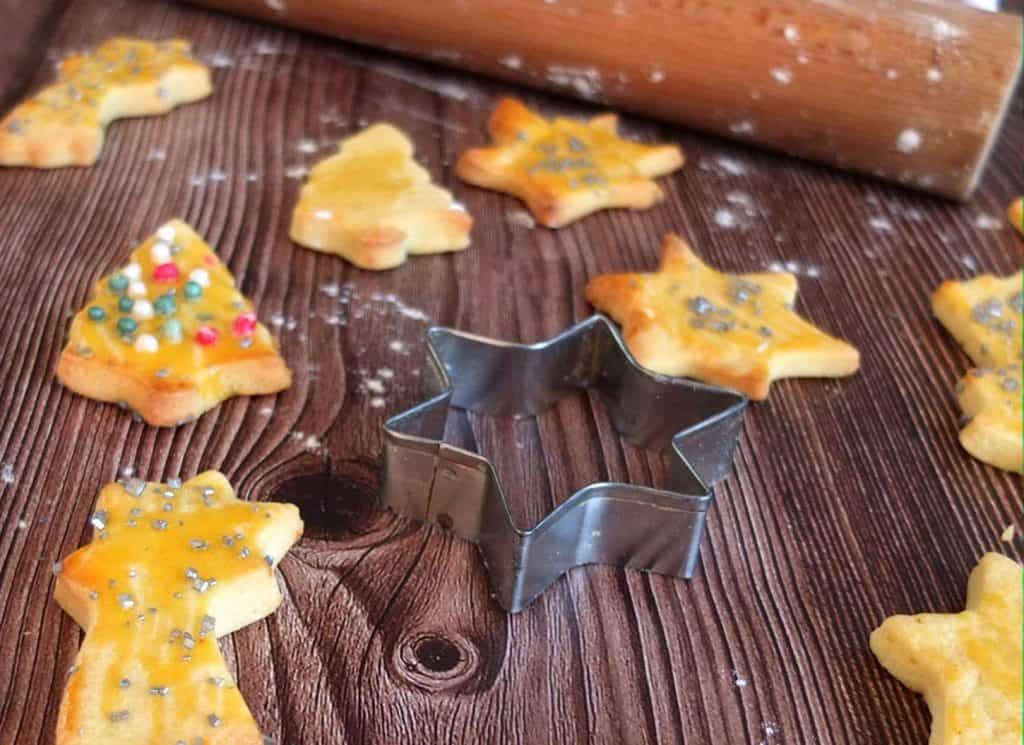 For me, one of my first childhood memories is making butter cookies with my mother. I spent ages selecting the cookie cutters, and it was so fun cutting them. After that, I would decorate them brush on egg wash and add a variety of sprinkles on top.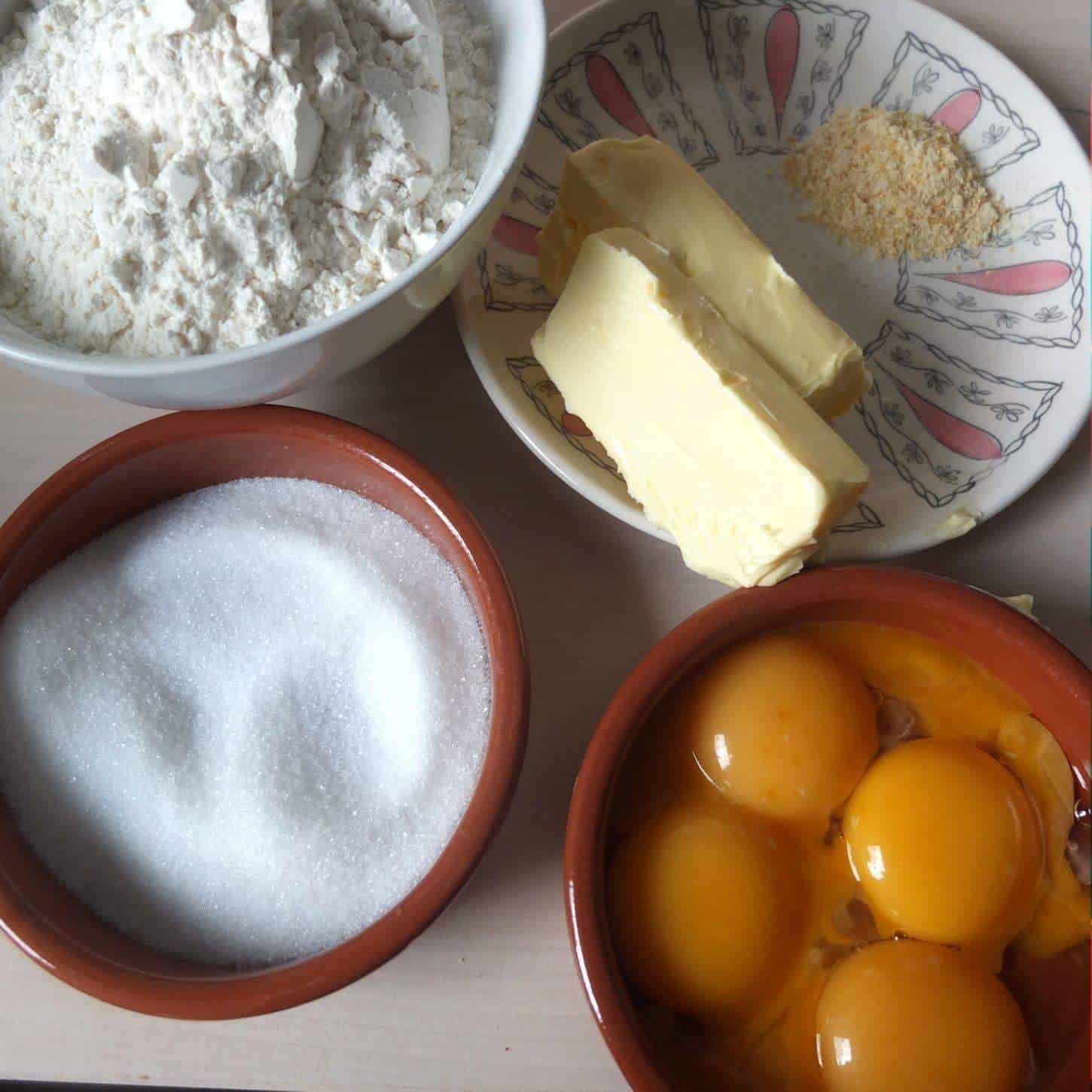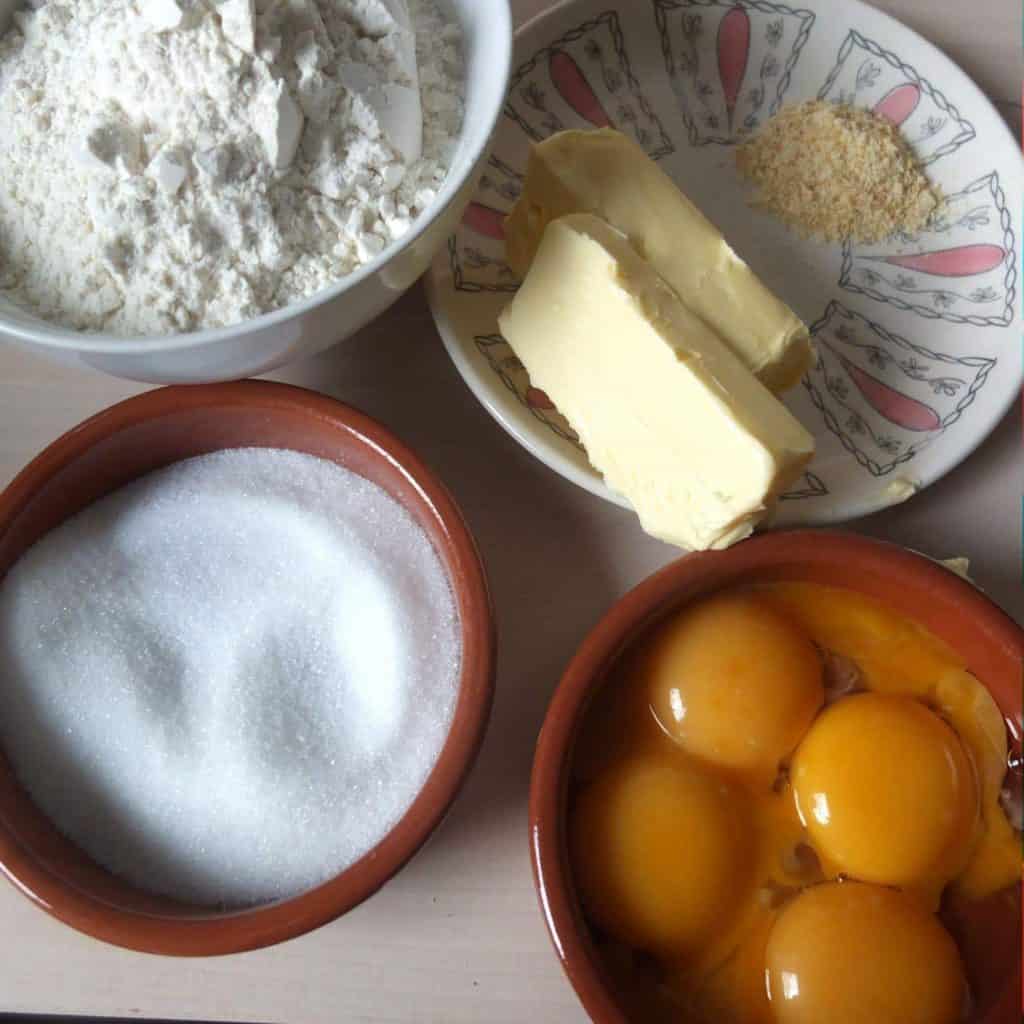 How to make German Butter Cookies?
This recipe is super easy to make. The ingredients are butter, sugar, a pinch of salt, lemon peel, egg yolks, and plain flour. Ensure that you have measured the ingredients accurately.
Mix the butter, sugar, salt, and lemon peel with a dough hook. Add the egg yolks one by one. Now sieve the flour and combine with the mixture. Leave to cool in the fridge for an hour.
This cookie dough is quite elastic and not very crumbly. It is good for rolling and shaping with cookie cutters. We have two sets of cookie cutters at home, one for Christmas and one for Easter.
The dough is made of sweet crust pastry. Once baked the butter cookies are hard, not soft like shortbread cookies. To make soft butter Christmas cookies, I would recommend my Heidesand cookies recipe.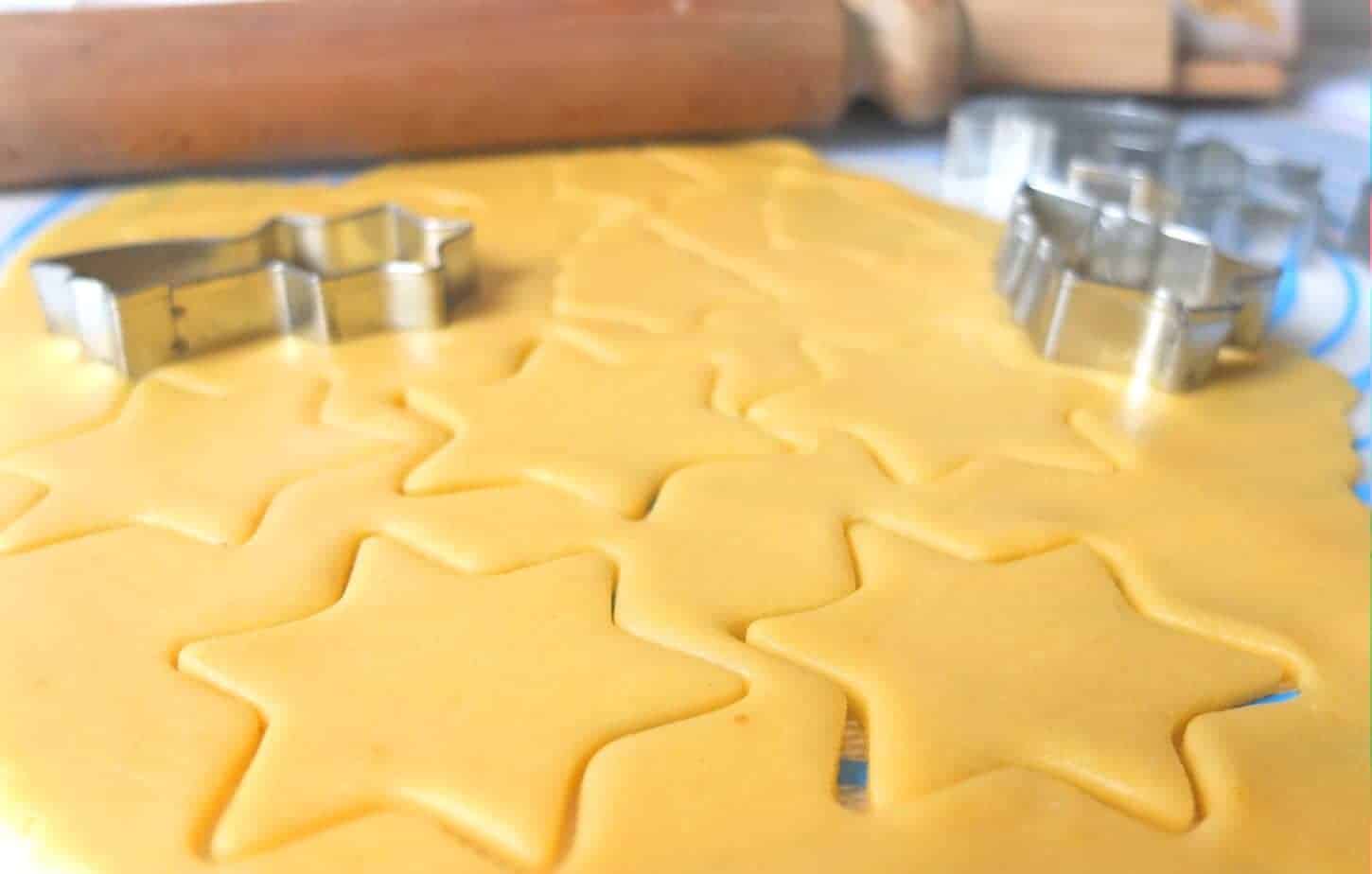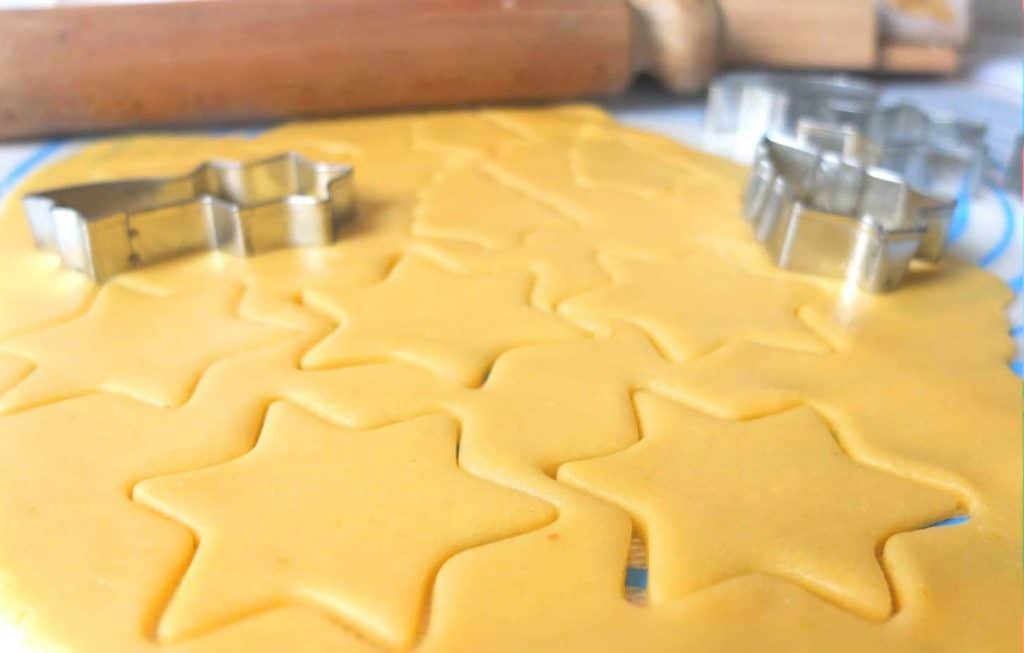 How to use cookie cutters?
It all starts with rolling out the dough. If you cover your work surfaces and rolling pin in flour in advance, your dough shouldn't stick.
There are two tips I want to share with you to avoid the dough from sticking.
Firstly place a sheet of clingfilm over the dough when rolling it out.
Secondly buy an inexpensive silicone baking mat. They prevent you from having to scrape the cookie dough from your work surface later and you can wash them in the dishwasher.
Roll out the dough so that it is around 3 mm thick. Now you can cut out the cookies, by pressing the cutters in the dough. Carefully lift them onto a prepared tray lined with baking parchment.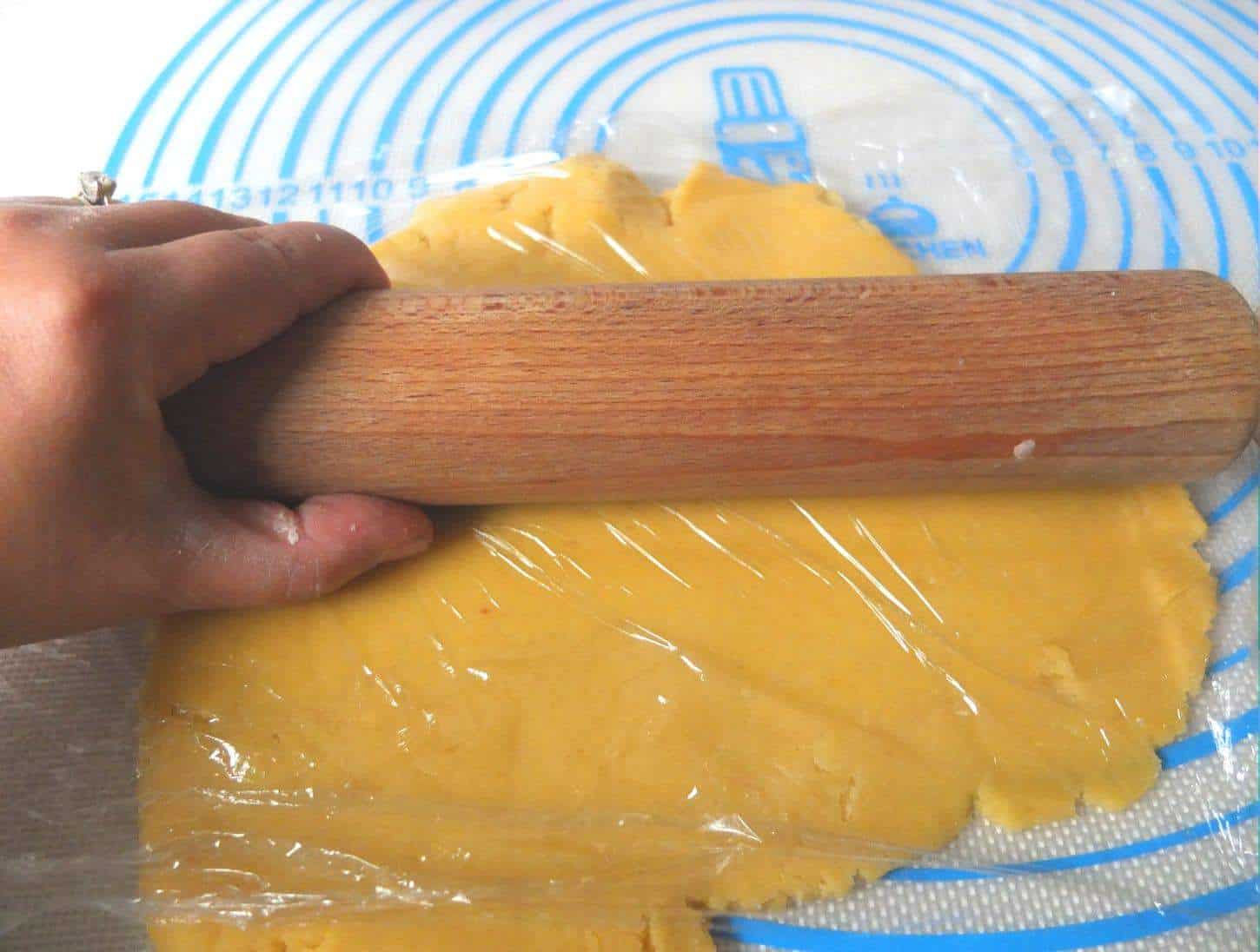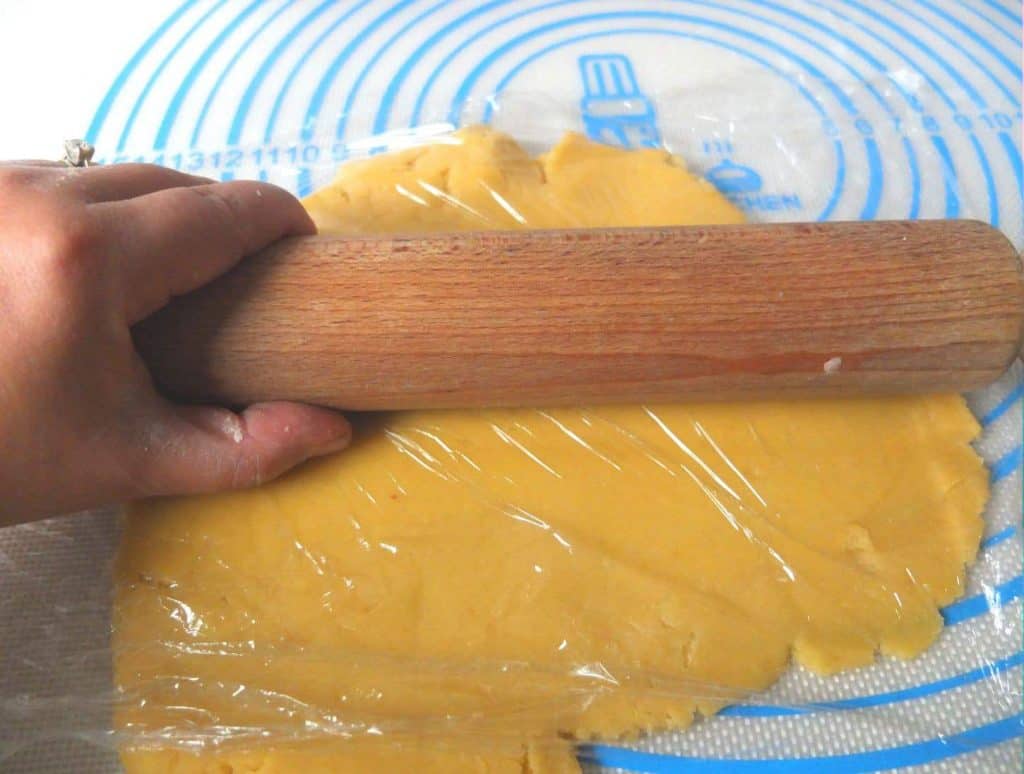 German Butter Cookies Essential Equipment (Affiliate links)