Heidesand is a delicious crumbly German cookie, made from an especially sandy shortcrust pastry dough. It is a very popular cookie in north Germany and is enjoyed all year round.
If you are looking for north German cookies in particular, then check our this Hanseaten cookie recipe.
Origins
This biscuit is has its home in north Germany. It was named after the region of Lüneburger Heide. Lüneburger Heide is about an hours drive from Bremen and one of the most beautiful places around here. If you plan to visit then the best time is August when the heather is in full bloom. "Heide" is another word for heather in Germany. The heathland is known for its sandy earth, and I guess this is why the Heidesand biscuit was named. Also, the colour of the biscuit (when not coloured by the cocoa-like mine) is the same colour as the sand dunes of the German North Sea. An old saying says that if you place one of those biscuits onto your tongue it will dissolve in your mouth as the north sea sand does under your feet.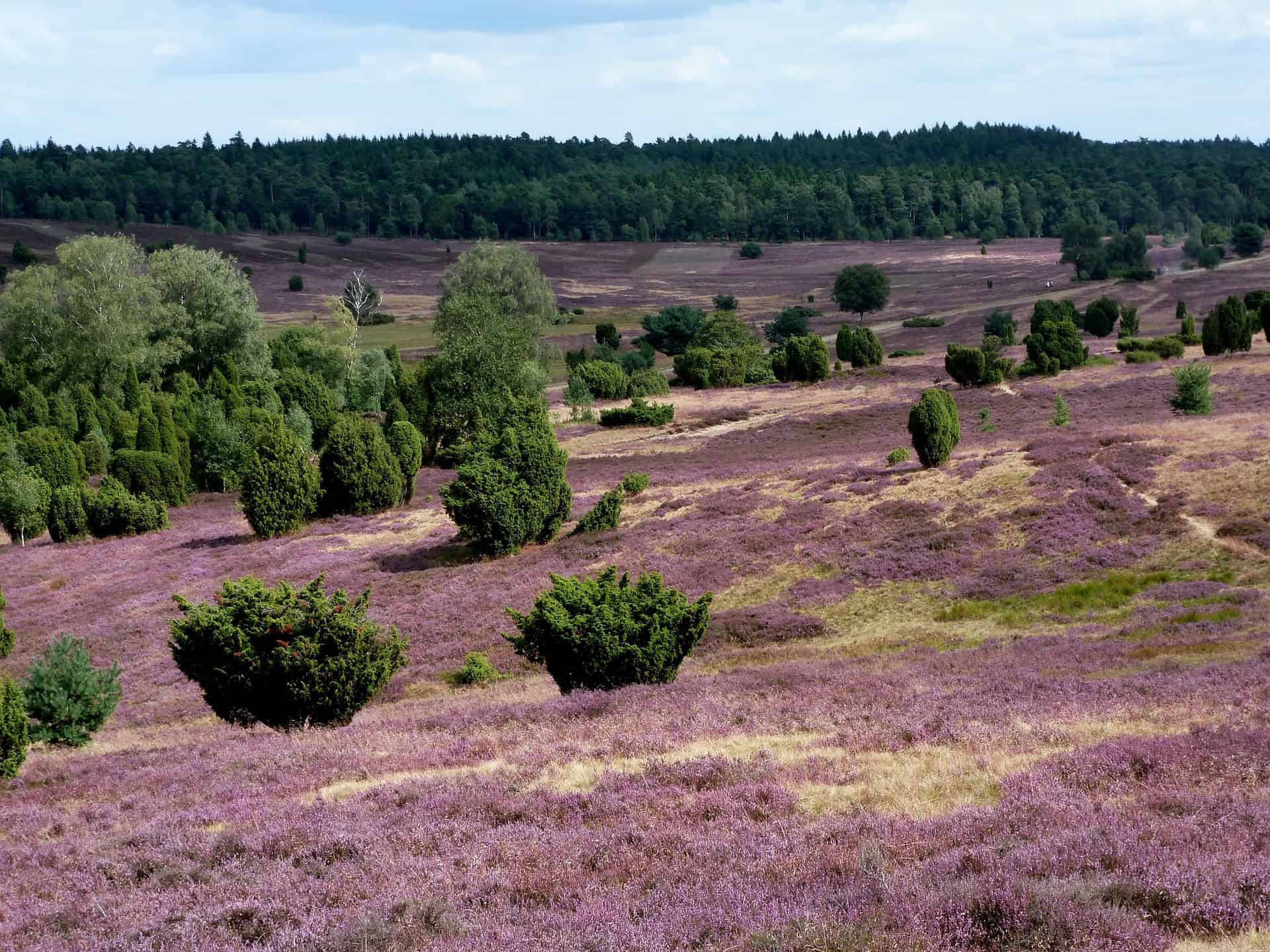 As I am writing this in October, I don't have a picture of the Lüneburger Heide in full bloom but thankfully pixabay could help me out here.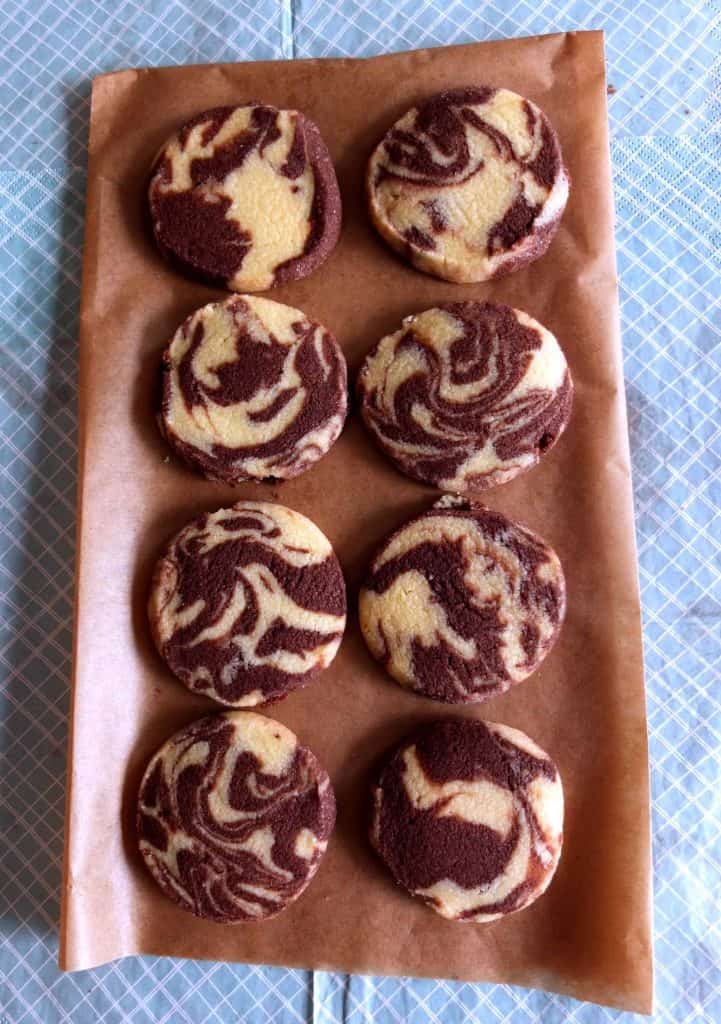 When and where to eat Heidesand Cookies?

Traditionally it is known as a Christmas cookie, but the bakery near me sells them all year round. There are different variations of this recipe – but I like this one. It reminds me of the biscuits my uncle used to make in his bakery.
I think calling it a German shortbread might be misleading because the consistency is way lighter and sandier than the British shortbread. I think this is due to the lightness of the confectionary sugar. However, one thing is for sure Heidesand means as much to a person from Friesen as Shortbread means to a person from Scotland.
The beauty of this recipe is that it is so easy to make. If just pantry ingredients. It also keeps up to three weeks in an airtight container.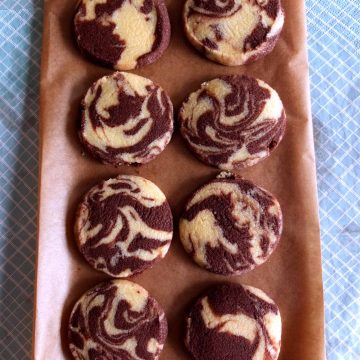 German Shortbread Recipe - Heidesand
A buttery biscuit recipe that originates from the north German region.
Equipment
baking paper

oven tray

cling film
Ingredients
375

g

plain flour

3 cups

125

g

confectioners (icing) sugar

1 cup

250

g

butter

1 cup

2

teaspoon

baking powder

20

g

granulated sugar

about 5 teaspoon

10

g

cocoa

about 4 tsp
Instructions
Preparing the dough
Sieve the flour and confectioners sugar into a bowl. If you omit this stage you may get sugar lumps in your dough.

Add in butter and salt. Knead with both hands until you achieve a smooth dough.

Half the dough. Add the cocoa to one half and knead until it is mixed in well. Now divide the white dough and the brown dough into 4 equal sized balls each.

Take one of each and knead together until you achieve the nice marble pattern. Repeat until you have 4 equally sized marbled balls. Now combine into one big roll. It should be end up being between 20 and 30 cm long.

Coat the roll in a caster sugar before wrapping it in cling film and leaving it to rest in the fridge for around 30 minutes. This will ensure that it will be easier to cut later.
Cut the cookies
In the meantime preheat the oven to 160 degrees celcius (320 degrees Fahrenheit.)

Slice the roll into little biscuits, just less than 1 cm thick, and place onto a tray lined with on some baking paper

Bake for around 15 minutes. They will be a little soft when you take them out of the oven but they will harden once cooled.
Notes
They should keep in an airtight container up to three weeks. 
Nutrition
Calories:
84
kcal
Carbohydrates:
18
g
Protein:
2
g
Fat:
1
g
Saturated Fat:
1
g
Polyunsaturated Fat:
1
g
Monounsaturated Fat:
1
g
Cholesterol:
1
mg
Sodium:
45
mg
Potassium:
36
mg
Fiber:
1
g
Sugar:
6
g
Vitamin A:
17
IU
Calcium:
33
mg
Iron:
1
mg