Welcome to #Cookblogshare Week 27 and 28. The next two weeks I have the honour to host this link-up. I wanted to share with you some delicious ice cream desserts for a sweet cool down this summer.
What is #CookBlogShare?
CookBlogShare is a weekly link party where food bloggers share their latest recipes every Tuesday. It is a great way to showcase and find recipes that you otherwise would not have been aware of.
If you are a blogger then #CookBlogShare is a great way to share your recipes. However, please make sure that you read the guidelines before posting for the first time.
Splendid Ice Cream Desserts from #CookBlogShare week 26
This Jammie Dodger ice cream is a creamy vanilla no-churn ice cream, swirled with raspberry jam, white chocolate chips and plenty of Jammie Dodger biscuits!
This morish dessert is not actually an ice cream recipe. These cupcakes from Only Crumbs Remain are filled with a chocolate sponge with a hint of kirsch, topped with an ice-cream style swirl of buttercream. The finish is a cherry on top with a drizzle of chocolate.
This birthday cake ice cream from Big Bear's wife is a great alternative birthday treat for those who prefer ice cream to cake. Ice cream that tastes like birthday cake! Vanilla, sprinkles and cake flavour, this ice cream has it all.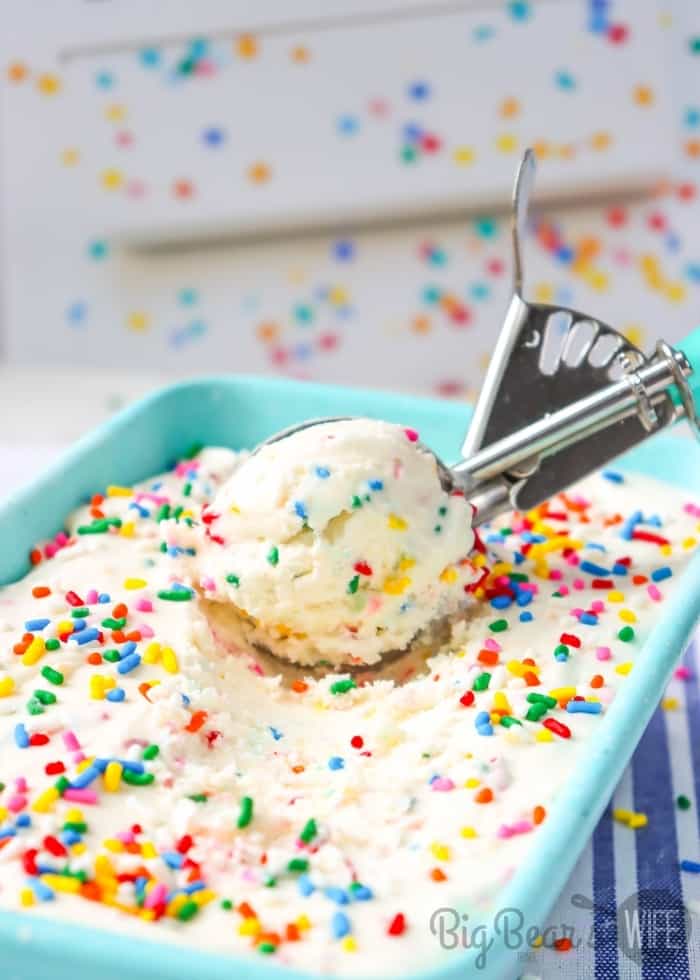 This delicious and decadent ice cream dessert from Gluten Free Alchemist is a delicious way to use fresh cherries. This is a traditionally churned ice cream recipe with a mascarpone base and the delicious flavour combinations of chocolate and cherries.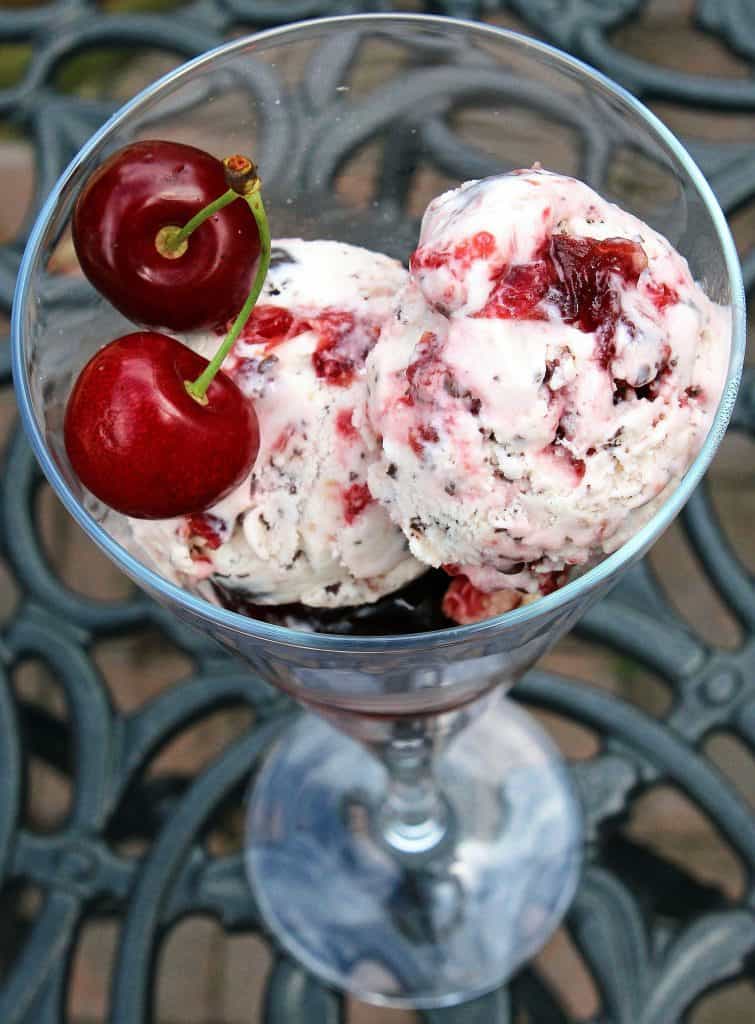 Ice Cream Recipes from MyDinner
This is Germany's favourite ice cream dessert. Spaghetti ice cream is basically noodle shape vanilla ice cream, with strawberry "Bolognese" sauce and white chocolate parmesan.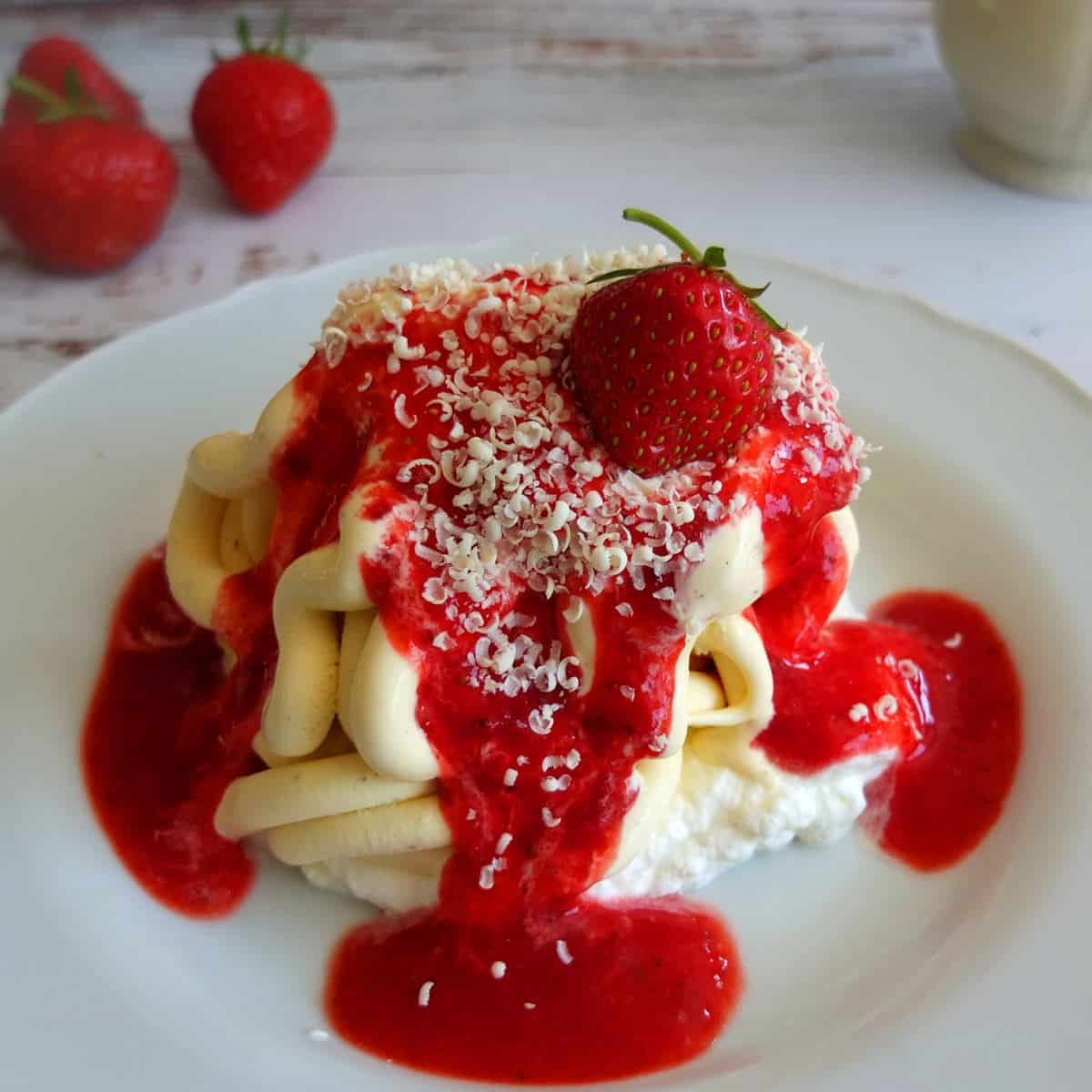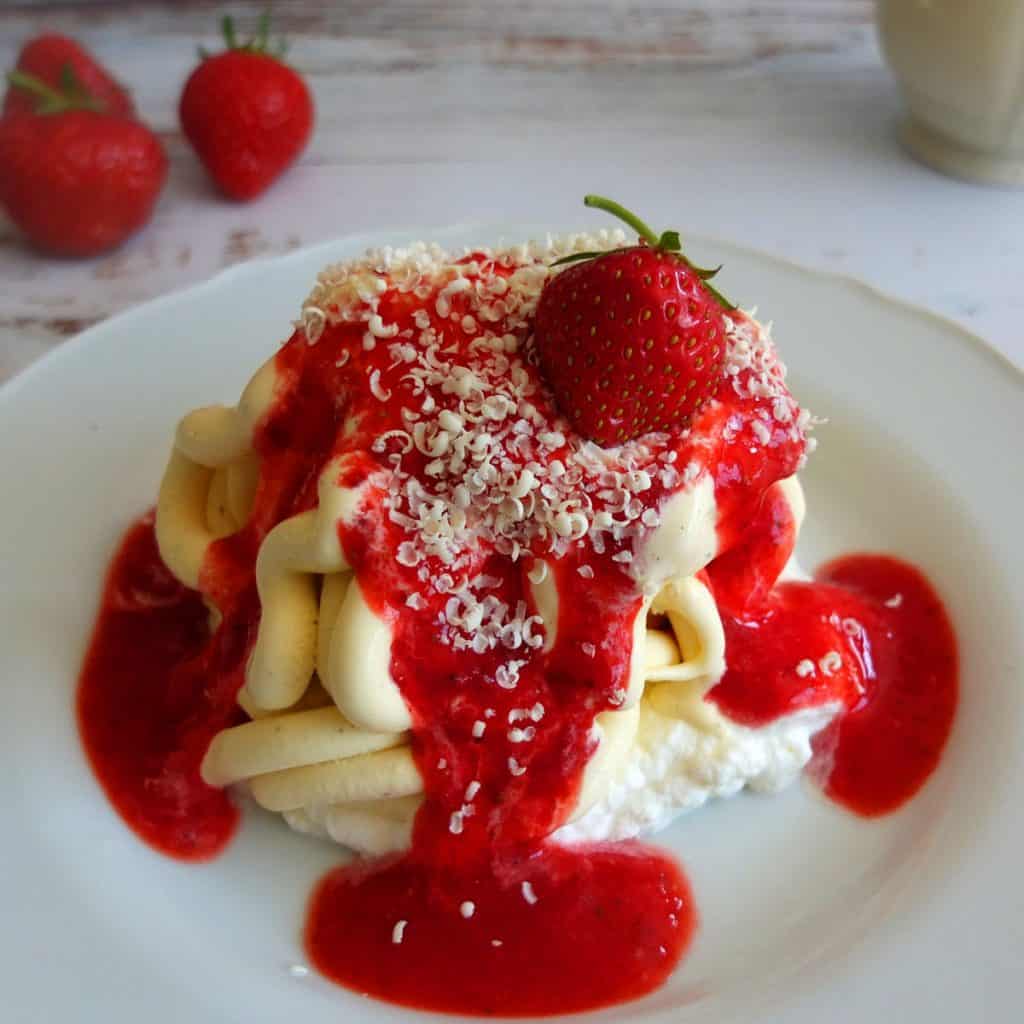 This delicious ice cream dessert is made with roasted banana and coconut milk. This also means that is lower in calories than conventional ice cream desserts but still full of flavour.
Guidelines for #Cookblogshare
Non-Bloggers
Non-bloggers – skip to the bottom of the page and if you click on any of the recipes you like the look of. Remember they will be added to as the week goes on, so remember to come back and take a look again later.
Bloggers: How can I join #CookBlogShare
It is easy to link-up. Make sure you add this link to your blog post. https://mydinner.co.uk/ice-cream-desserts/
You can link-up any foodie posts you have. Both old and new posts are welcome if they have not been linked to #CookBlogShare before.
Link-up a recipe or foodie post by clicking the blue 'add your link' button below and following the instructions. You can link up to 4 posts.
Please add the #CookBlogShare badge to your post, (Code below – for WordPress copy and paste the code below into an html block of your post). if you prefer not to add the badge that is ok too, but please link from your post back to this post so others can find the link-up and recipes.
Comment on some of the other recipes linked up here (at least 2 for each link you added but the more you can the better) and generally share the love with a bit of social media action!
Plus comment on either this post or one of the posts labelled HOST in the linky.
By joining you are giving the #CookBlogShare hosts permission to use your pictures in a roundup and on social media if your recipe is selected as one of our favourites!
Add the #CookBlogShare Badge
Share the Love
Add #CookBlogShare hashtag to your Instagram post and check out/comment on what others are posting on the #CookBlogShare feed.
You can also post your recipe on the Cook Blog Share Facebook Page.
I'll visit every post linked up, comment, pin the recipes to our #CookBlogShare Pinterest group board, and tweet the recipes.
Tag @lavenderandlovage and @sewwhite using the #CookBlogShare hashtag and they will retweet all tweets we see.
I hope you enjoy these recipes and join us in the #CookBlogShare Community. Next, the host is Sisley from Sew White