A refreshing quark dip is quick and easy to prepare yet has so many uses. In Germany, this dip is one of the staple sauces. Internationally quark cheese is quickly becoming more popular. I am happy to share two of my favourite quark dip recipes with you.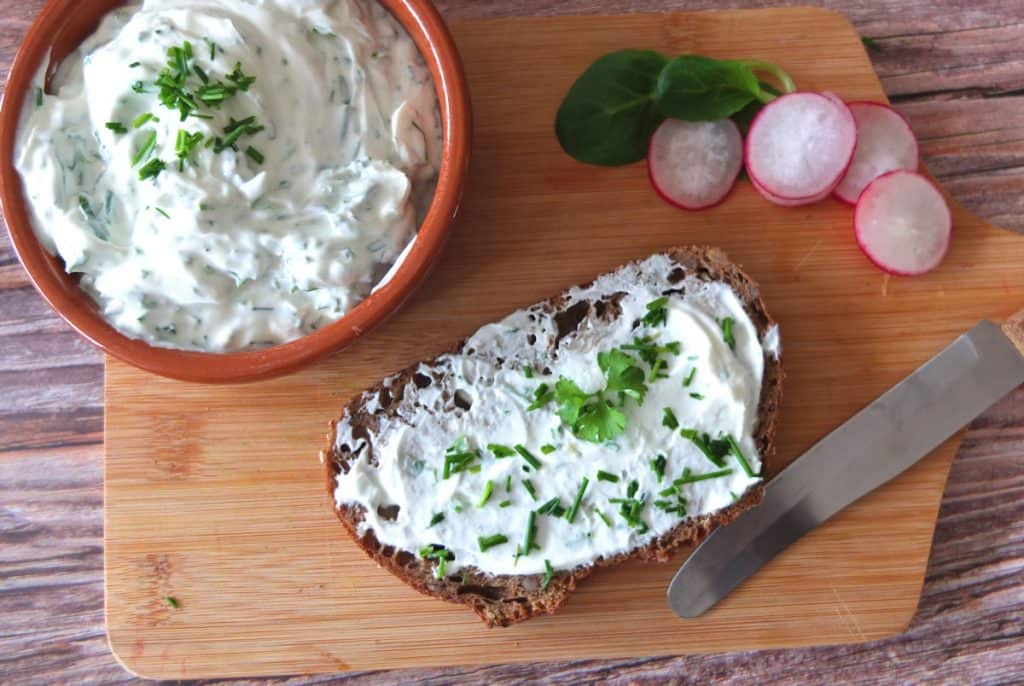 What is Quark?
Technically quark is a cheese. However, if you taste it you will quickly realise it tastes more like a creamy light kind of yoghurt. It is produced from soured milk that is warmed until the desired amount of curdling is met.
Is Quark healthy?
Yes, it is! This is one of the best benefits of quark. Not only does it taste delicious but it is also naturally low in fat. (You can get some versions in Germany up to 40% fat, so check the labels. Most are low fat though.)
The other benefit is that it is high in protein, so it is popular with many athletes. It contains twice as much protein as Greek Yoghurt.
Lastly, quark is good for your gut. It is full of good bacteria ("mesophilic bacteria" to be scientific). It helps you to absorb all the nutrients in your food.
Quark Dips for Slimming World.
Those of you who do not know Slimming world – it is a UK dieting programme. Essentially it is a low-fat diet and quark is great for this diet. I used to be a member when I was living back in the UK. As this quark dip recipe is essentially made of quark (which is usually fat-free in the UK) and herbs, it is easy to incorporate into your meal plans.
How to make these quark dips
This quark dip is called 'Kräuterquark" in Germany. Kräuter is the word for "Herbs". Käuterquark would be pronounced "Crow-ter-Kwa-k". It is a simple recipe that has no fixed set of ingredients and instructions. There are many ways to make this sauce.
I am going to give you two versions of a quark dip. One uses plain quark and the other uses a mix of quark and sour cream.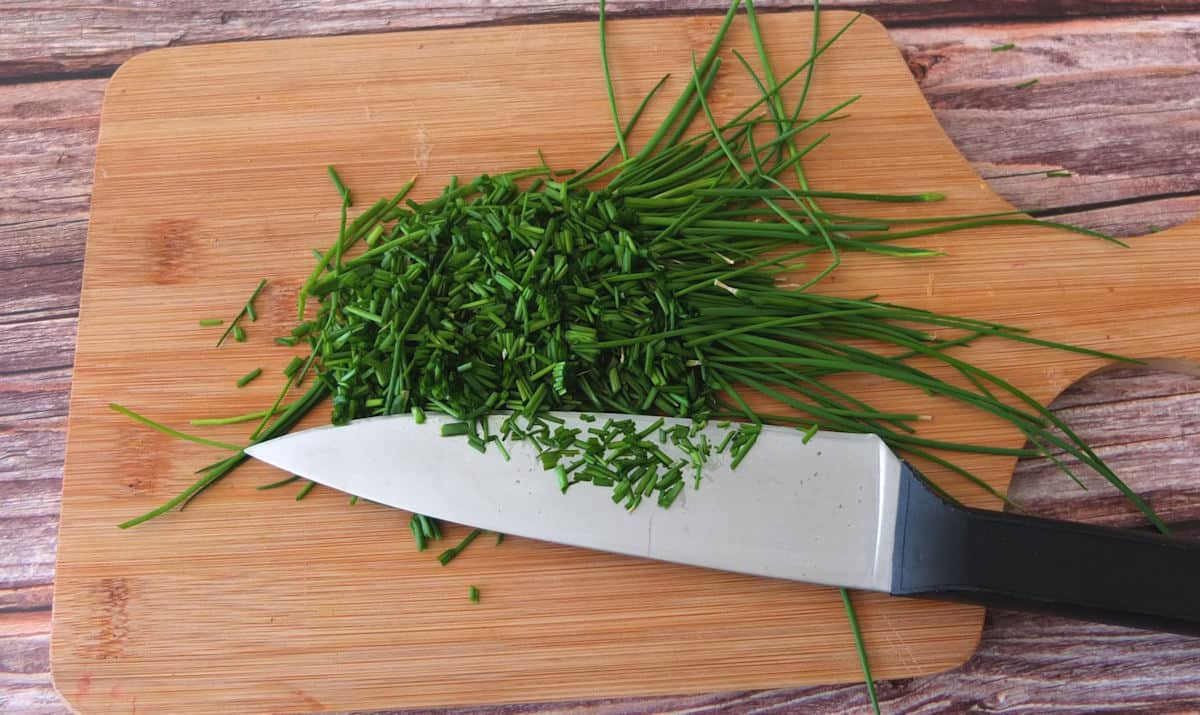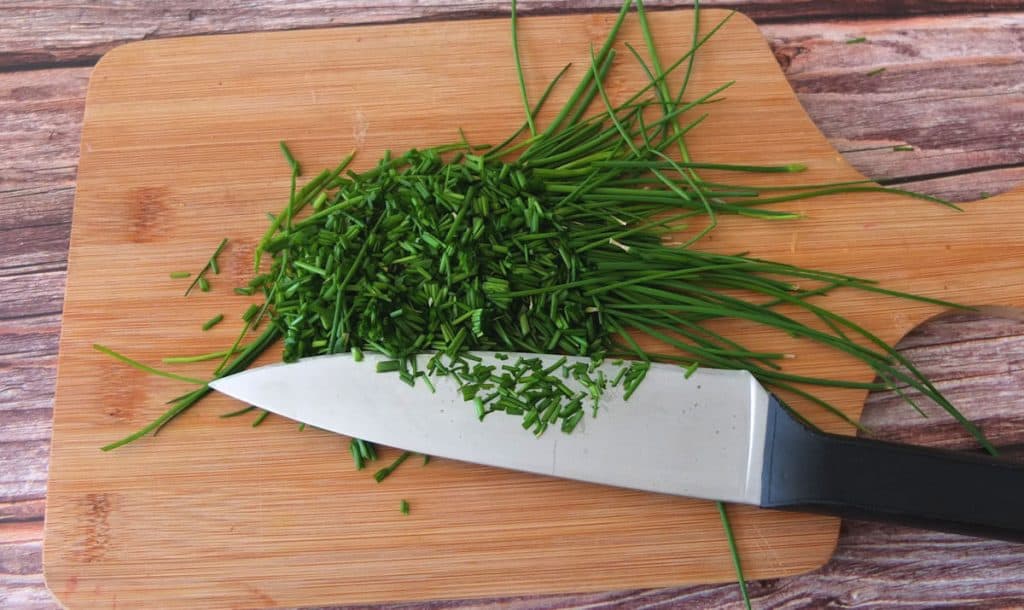 Authentic German Quark Dip with Herbs (Käuterquark)
Ingredients
250 gr quark if you cannot find any use fromage frais or ricotta

30 gr chopped herbs (i.e. parsley and chives

)

4 tbsp milk

salt and pepper to taste
Recipe Steps:
Make sure that you clean and chop the herbs finely.

Carefully stir the milk into the quark to make it creamier.

Add the herbs and carefully fold them into the mix.

Season with salt and pepper.
Recipe Variation: Quark and Sour Cream Dip
Ingredients:
250 gr quark if you cannot find any use fromage frais or ricotta

30 gr chives finely chopped

150 gr sour cream

2 small crushed garlic cloves

salt and pepper to taste
Recipe Steps:
Combine the quark and sour cream and mix well.

Fold in the chives

Add the crushed garlic

Add salt and pepper to taste
Which Herbs go with Quark?
This Herb quark dip can be made with a variety of herbs. The most common herbs used for this quark sauce are chives and parsley. Here is a list of other herbs that taste great with quark: 
- Mint 
- Dill
- Garden Cress
- Thyme
- Spring Onions 
= Chervil
Add vegetables to your dip. 
Vegetable sticks are great for dipping. However have you ever thought about chopping them up finely and adding them to your quark.
Here are some recommendations:
Carrots 
Celery 
Tomatoes 
Radishes 
Cucumber 
Peppers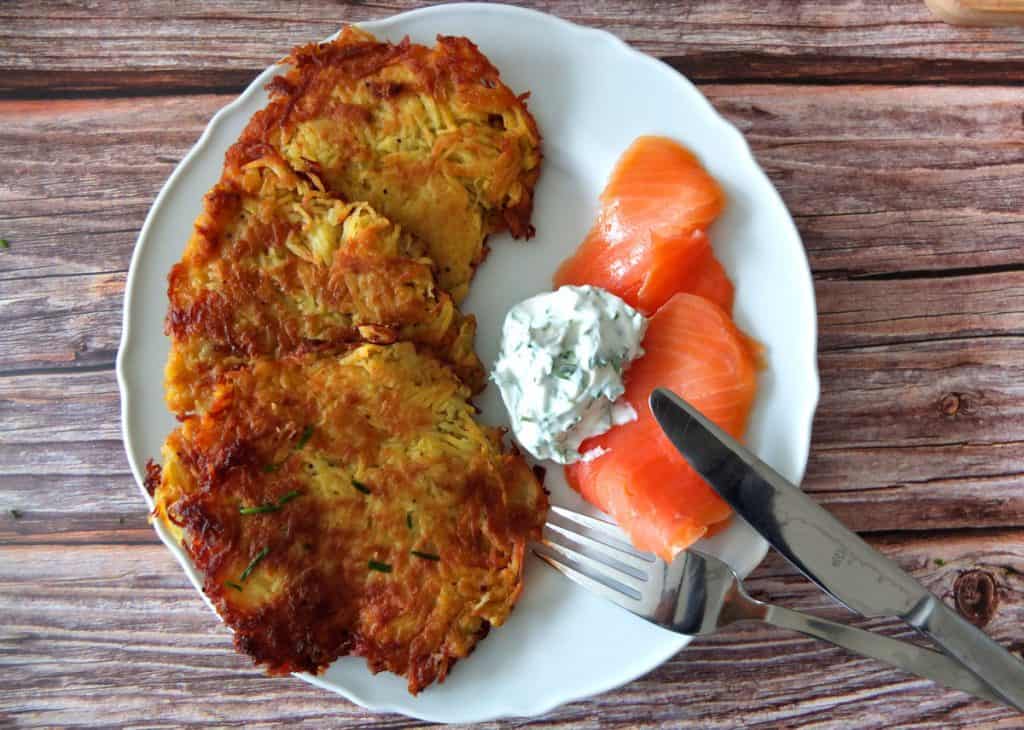 What does Quark Dip go with?
This kräuterquark dip is used in a variety of German dishes. Here are the most common ones.
Käuterquark mit Pell kartoffeln (Herb quark dip with boiled potatoes) 
Kartoffelpuffer with quark dip and smoked salmon
Herb quark spread on rye bread 
Using simple vegetables sticks for dipping. 
Crisps and Doritos taste great with this dip 
As a refreshing sauce on the side for your BBQ meat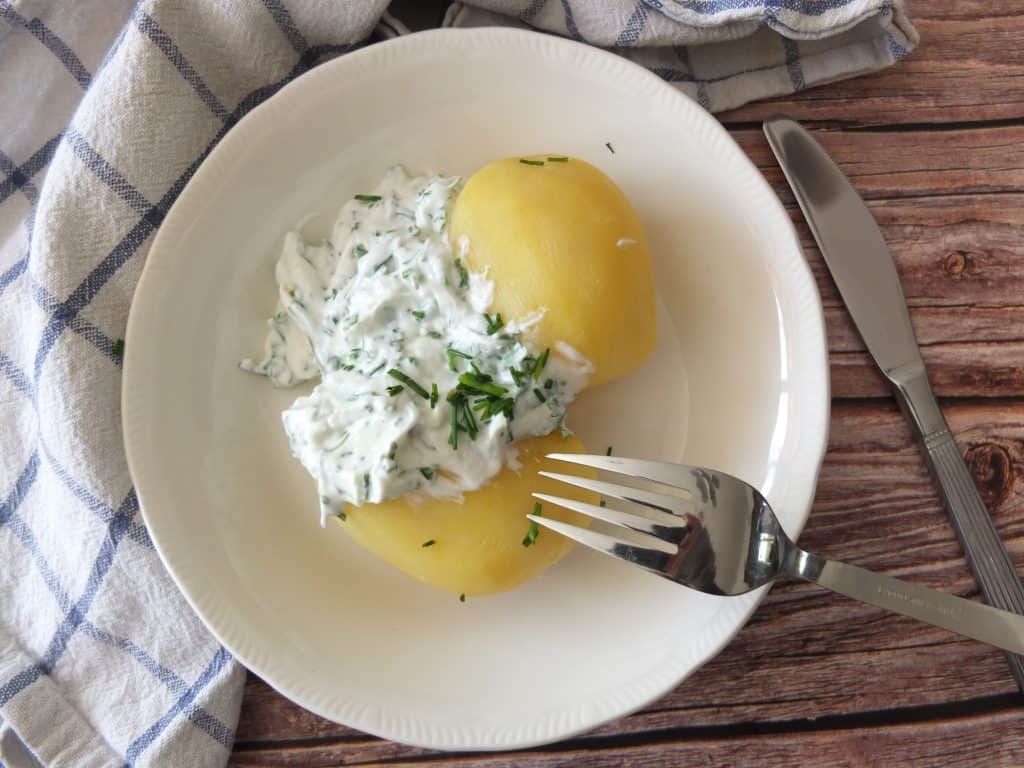 How to store this quark dip
I recommend storing your dip in an airtight container in the fridge. The dip should stay good up to three days.
Can I freeze Quark?
You can freeze an unopened packet of store bought quark. It should keep up to 3 months. I don't recommend freezing a made up quark dip or an opened packet of quark.
This recipe was first published in February 2014 and updated in May 2021