Would you like to receive easy and delicious recipes in your inbox every week? Then subscribe to MyDinner and never miss a post again.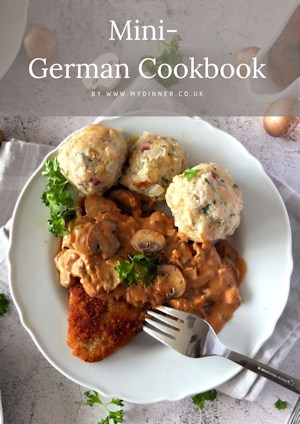 You will also receive a FREE German-Mini Cookbook with 8 traditional German recipes.
You will get an e-mail once a week when I post a new recipe. (usually on a Friday). I promise that I won't send you any spam or pass on your details to third parties.
By clicking the SUBSCRIBE button above you will also be automatically added to the My Dinner Subscriber list. You will receive German recipes and news into your inbox every week! (You can unsubscribe at any time.)
By clicking on the SUBSCRIBE button above you are consenting for MyDinner and process your name and email address for the purpose of sending you newsletters via email. For full details of how MyDinner collects, stores and protects such information please read our Privacy Policy.